What Are Shakes and Scallops?
Shakes and scallops are vinyl accent panels that are expertly crafted to make them look like wood shingles. And because of their uneven patterns and rough-sawn edges, you'll find it hard to tell the difference — even from up close!
Luxurious Look of Wood Shingles WITHOUT the Maintenance and High Cost
Your home will have the luxurious look of wood shingles, but without all the required maintenance that comes along with it. PLUS, when installed with our insulation backing, you will save on your home's energy costs and keep your home cooler in the summer and warmer in the winter.
Ask Us About 0% Financing†
During Your FREE In-Home Consultation!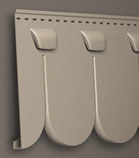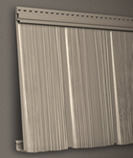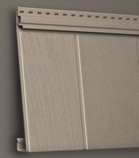 Shakes
Nothing can top off your vinyl siding better than beautiful, intricately detailed vinyl accents and trims.
Create a unique design element to your home with shake accents. We offers two-shake options that complement traditional wood shingle style siding.
Scallops
If you are looking for a richly detailed siding accent, try our scallop accents.
These cedar half-round scallops have been carefully embossed on every exposed surface for unique design and classic styling. Available in six colors.
Classic Architectural Shakes
Our classic architectural shakes are all specially-handcrafted in order to give your home the look of authentic cedar shakes. Shakes may be used to accentuate the architectural aspects of your home or they can be used to side the entire home. They come in 12 classic colors for you to choose from.
During production, 80 different molds created from actual cedar shakes are grouped randomly, producing patterns characterized by mixed grain textures, varying widths and staggered joint lines. These molds were created from actual cedar shakes.
They are grouped randomly in order to produce patterns that are characterized by staggered joint lines, varying widths, and beautiful mixed grain textures.
It's the true look of carpenter-installed natural shake siding!
If you would like more information about our beautiful classic architectural shakes, feel free to call us right now, or just simply fill out the form on this page and someone will get back to you as soon as possible. We look forward to talking with you!
Architectural Staggered Shakes
Our architectural staggered shakes can add the look of rustic charm to your home! These beautiful deep shakes can give you the true look of cedar grain texture without the worry of wood maintenance.
Our beautiful architectural staggered shakes come in six colors. For more information regarding our shakes or any of our other fine products, contact us today!
Special LIMITED Time Offer: TRIPLE Savings Sale!!!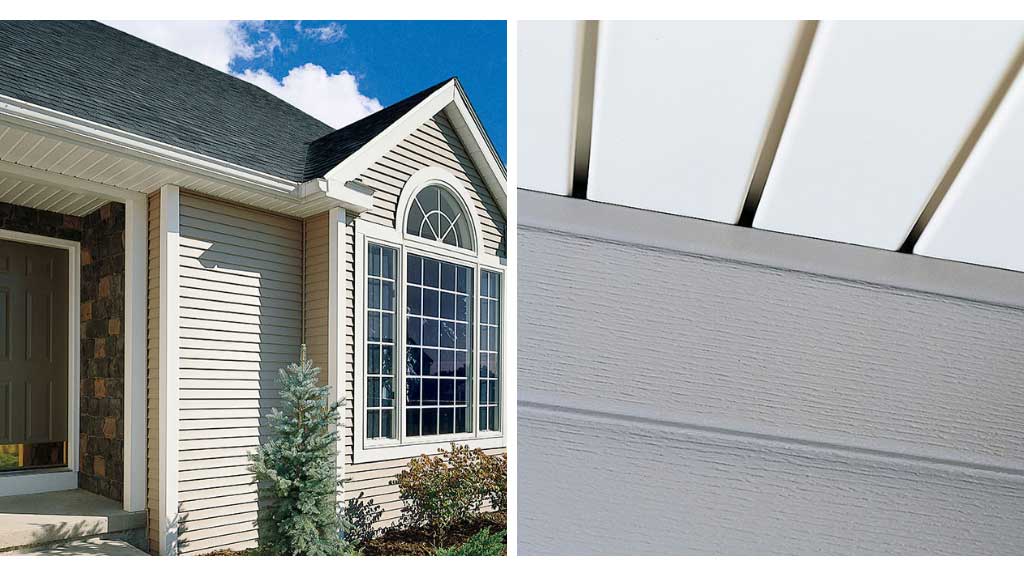 3 WAYS TO SAVE:
1)  60% off labor!
2)  0%†interest for 6 months!
3)  Take an additional $200 off your purchase!
Also get a $25 Walmart gift card
with your estimate.
*New orders only. Minimum purchase required. Does not include material costs. Other restrictions may apply.
100% financing available. Based on approved credit. Some restrictions apply.
Click a Section Below To See How to Make Your Siding Look Even More Luxurious…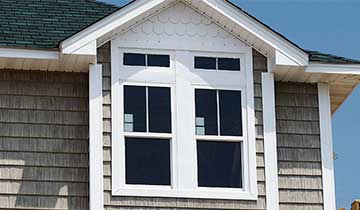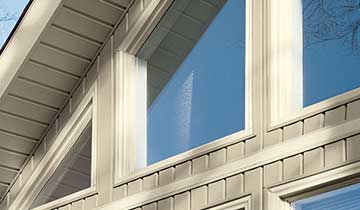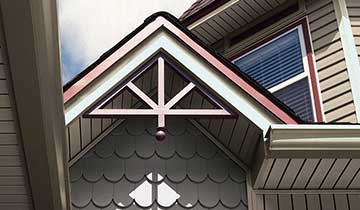 (Y)our Inspiration Gallery